Chris Jensen Studios is a Multi- Award Winning Winnipeg Wedding Photographer
Chris Jensen Studios is an award winning Winnipeg Wedding Photographer, and travels across Canada for weddings and events. We offer All Inclusive Wedding and Event Packages (Travel & Accomodations Included) for Canadian Weddings, email me for more information.
Founded in 2011 Chris Jensen Studios was built on the principle of providing truly Personal & Unique Wedding Photography to match the client's personality and tastes. His work has been showcased in a variety of the best publications, magazines and major wedding blogs, such as The Knot, Martha Stewart Weddings, Bridal Buds, Wedding Aces to name a few. We were voted Best Photographer of the Year in Weddings and Engagements 3 years in a row. Chris Jensen Studios has grown to be recognized as one of the leading and best Winnipeg Wedding Photography Studios in Winnipeg and across Canada and we were named one of Canada's 30 Wedding Photographers.
Chris Jensen Studios remains true to its core values: on the cutting edge of fashion trends, upholding the utmost ethical standards. Your wedding day is carefully crafted to offer one of a kind unique photography experience. Offering wedding coverage in Winnipeg, Kenora, Brandon and destinations worldwide, this wedding photography studio is one of the top studios in the country.
Chris Jensen Studios
has been named one of Canada's Top 30 Wedding Photographers
and more recently as an Elite Member of Nikon
Chris Jensen Studios is a cutting edge full service Winnipeg Wedding Photography Studio. Developed from the need for something different, Chris Jensen Studios stands for a full scale effort to match customers with projects and campaigns that are deemed best suited to particular talent, image building considerations and professional objectives.
read more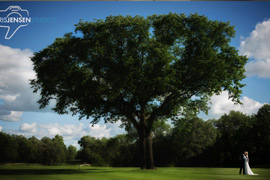 Weddings
Our photography style can be defined as creative and edgy with a mix of high-impact, vibrant, fashion-forward wedding portraiture using a candid approach with a cinematic feel.
Pricing & Packages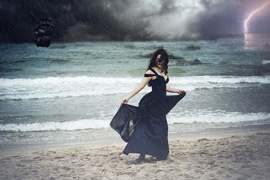 Seniors
Our High School Seniors are treated like Rock Stars & Super Models. We capture their interests & "Real Them". We freeze that brief moment in time when they were young & cool.
Pricing & Packages
primary contacts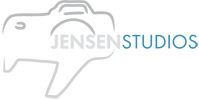 Winnipeg
Manitoba
204 990 7395
chris@chrisjensenstudios.com









our services
Chris Jensen Studios is a full service Wedding Photography Studio. We represtent and offer a wide range of service & packages that will suit any need, such as:
view more
fresh news
01.03
Check out some of the photos we shot at our wedding receptions from past to present. This is the reason we stay late. There is no way we could have frozen these awesome, super fun moments in time from these weddings if we left at 7 pm. We stay late at every wedding at no extra cost to you
01.09
I started a new Blog and it all about wine and weddings. I am a huge wine lover and have drank and enjoyed wine from all over the world, and I have studied and collected wine for years. I have hung out with a lot of very cool owners of wineries in BC and Ontario. I used to frequent many of the wineries when I was a pilot for Air Canada and based out of Toronto. What I have noticed a lot since I started shooting weddings, is that my couples don't know a lot about wine and how it will pair with their meal choice, Some of them said that their meal didn't taste the way it did when they were in on their meal tasting at their choice of venue. It all comes down to what wine you pair with your meal. It can make all the difference in the world. This is the main reason why I started this Blog, to help wedding couples and venues with their choice of wine for their wedding day experience. I will discuss wines from various venues, wineries, what's new, how to pair the perfect wine for your food, and even some of my own cellar selections from my own private wine cellar.
25.01
Hey everyone, as you may or may not know. I am giving an exclusive watch away every month of 2018. I am a bit of a watch guy, and I thought there may be others out there like me. They make a great gift for your future husband, or any guy out there. So, what I need you to do is to get social for me. In order to win this watch, you need to LIKE, COMMENT and SHARE this post and LIKE my Facebook page, Chris Jensen Studios Winnipeg to be entered to win this watch. If you Like, Comment and Share any of my Winnipeg Wedding Photography photos or Wedding Photography Albums or Photos, Family Photography Albums or Photos or any of the albums I have listed, including this Blog Posting, you get extra draw ballots to win this watch. Anyone can participate. The watch for January is The SKYFALL. It looks almost identical to my Omega Seamaster Planet Ocean that James Bond, Daniel Craig wore in Skyfall. This is a fully automatic watch (no batteries needed, just the movement of your wrist when wearing it). It is Co-Axial Chronometer, just like my Omega, and is waterproof to 600m. It comes in this beautiful black leather watch box. Good luck to everyone and thank you for liking my page and sharing it. I truly appreciate it.  Check out my website at www.chrisjensenstudios.com
view more