Chris Jensen Studios is a Multi-Award Winning Winnipeg, Manitoba Wedding Photographer
Named the Best Wedding Photographer in Winnipeg & One of the Top 10 Best Wedding Photographers in Canada
Chris Jensen Studios is a multi award winning Winnipeg, Manitoba Wedding Photographer. We offer FUll Day Coverage until 1am at no cost to you with every package, as well as a wedding album, metal panel, engagement photoshoot, and all your images presented to you hi-res on a custom usb to print , copy and share. We travel across Canada for weddings and events and we never charge mileage from Winnipeg to BC and Winnipeg to Montreal.

We offer Full WEdding Planning Services with every package, at no extra cost. We want your wedding to be perfect and stress free. We will help set up your wedding timeline, find amazing vendors to work with, find you the perfect photo locations to match your style and personality and even come up with backup plans for you if the weather gets bad. We will help with budget planning to keep you on track and will meet with you as many times as you like to make sure your wedding day is perfect and stress free. We even help you pair your wine selection with the food you will be serving at your wedding for a truly personal touch. We also offer basic videography services so nothing is missed.

Founded in 2011 Chris Jensen Studios was built on the principle of providing truly Personal & Unique Wedding Photography to match the client's personality and tastes. His work has been showcased in a variety of the best publications, magazines and major wedding blogs, such as The Knot, Martha Stewart Weddings, Bridal Buds, Wedding Aces to name a few.

We were voted Photographer of the Year in Weddings and Engagements 5 years in a row. Chris Jensen Studios has grown to be recognized as one of the leading and best Winnipeg Wedding Photography Studios in Winnipeg, Manitoba and across Canada and we were named one of Canada's 10 Best Wedding Photographers, as well as Manitoba & Winnipeg's Top Wedding Photographer 5 years in a row, with multi world awards to his credit.

Chris Jensen Studios remains true to its core values: on the cutting edge of fashion trends, upholding the utmost ethical standards. Your wedding day is carefully crafted to offer one of a kind unique photography experience. Offering wedding coverage in Winnipeg, Kenora, Brandon and destinations worldwide, this wedding photography studio is one of the top studios in the country.
Chris Jensen Studios
has been named one of Canada's Top 10 Best Wedding Photographers,
and for the 5th year in a row, Winnipeg's & Manitoba's Top Wedding Photographer
Chris Jensen Studios is a cutting edge full service Winnipeg Wedding Photography Studio. Developed from the need for something different, Chris Jensen Studios stands for a full scale effort to match customers with projects and campaigns that are deemed best suited to particular talent, image building considerations and professional objectives. With every wedding package, we stay all night long for you, right to 1 am at no extra cost. We can't do our very best job for you if we leave after only 8 or 10 hours of service. We want to get all the fun dancing party photos of you and your friends. You also get a wedding album, metal print, usb of all your professionally edited images and no charge mileage
read more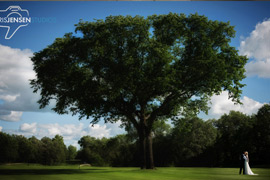 Weddings
Our photography style can be defined as creative and edgy with a mix of high-impact, vibrant, fashion-forward wedding portraiture using a candid approach with a cinematic feel.
Pricing & Packages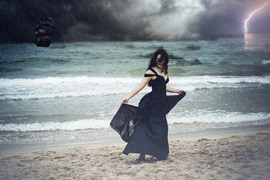 Seniors
Our High School Seniors are treated like Rock Stars & Super Models. We capture their interests & "Real Them". We freeze that brief moment in time when they were young & cool.
Pricing & Packages
primary contacts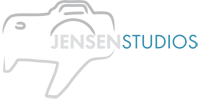 Winnipeg
Manitoba
204 990 7395
chris@chrisjensenstudios.com








our services
Chris Jensen Studios is a full service Wedding Photography Studio. We represtent and offer a wide range of service & packages that will suit any need, such as:
view more
fresh news
02.14
In 2021, Chris Jensen Studios is celebrating our 10th Anniversary of being in business full time. This year I wanted to create something special for my brides and grooms. Chris Jensen Studios is teaming up with some of the very best vendors in Winnipeg to create an amazing once in a lifetime experience for you. We have come up with some amazing packages and specials that will not only save you a lot of money but make your wedding day experience perfect.
03.01
Check out my predicitions for WEDDING TRENDS FOR 2021. There is no doubt that wedding trends in 2021 are going to be influenced by Coronavirus. Brides and Grooms waiting in anticipation for their postponed wedding date are, without question, going to adopt a 'go big or go home' approach for their new wedding dates. I can see both micro weddings where only nearest and dearest are invited, as well as your extravagant weddings where everything from the wedding dress, to the wedding activities will be over the top.
03.21
I hope some of this information will help relieve some of your stress. Planning a wedding is already stressful and hard enough. Now with the recent global spread of the Coronavirus, there is an extra whole lot of stress & uncertainty added to our couples, and on top of that, trying to keep up with the new rules on gatherings the government has implemented to keep us safe from spreading it further. We expect this to effect weddings and gathering until Mid May (8 weeks).
view more